125 West 80th Street, Ground Floor Suite ~ New York, NY 10024 ~ (212) 799-0695

Rosaleen Rusty Horn, Licensed Psychoanalyst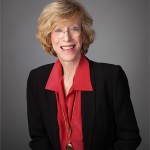 I have over 25 years of experience working with individuals, couples, children and parents. Each of my specialties represents my strong interest in helping people at all stages of life. I have worked with individuals from 3-90.
I am interested in fostering development of all kinds and at all ages; creative, sensual and sexual, physical, intellectual, relational, the capacity for romantic love, fulfillment of potentials, consolidation of a positive sense of identity, the ability to successfully process emotions of all kinds as well as providing help for children and adolescents to achieve the most healthy and vigorous selves for their age and, for their parents, a more successful and enjoyable experience of parenting.
My Work With Adults
My goal is to help you connect to those parts of yourself that may be blocked, undeveloped, or not functioning optimally, in order to live a fuller, more satisfying life for yourself and with others, one in which you are able to minimize the effects of external stress. Diminishing of what does not work for you, and the supporting of new ways to achieve your goals will take place through a shared, collaborative process. We will become a team.
My Work with Children, Parents, and Couples
Children develop and grow naturally. When there is conflict and/or stress that is too challenging, development slows down or is diverted. My goal is to help children resume the normal path to healthy development.
When there are disruptions in family life because a child or adolescent is struggling with issues, parent work can also be very helpful for your family, in order to ensure that your child is getting the support that they need to get back "on track".
Making and sustaining a satisfying relationship can be challenging because of a couple's individual history of intimate relationships. A couple's therapist who maintains neutrality is able to translate what each person is saying so that both partners feel heard and understood. The goal of our work together is to restore loving feelings, empathy and connection.
"Everyone has the potential to re-connect with their essential joy."